DEYA and Siren double beer event!
10 November @ 12:00 pm

-

11:30 pm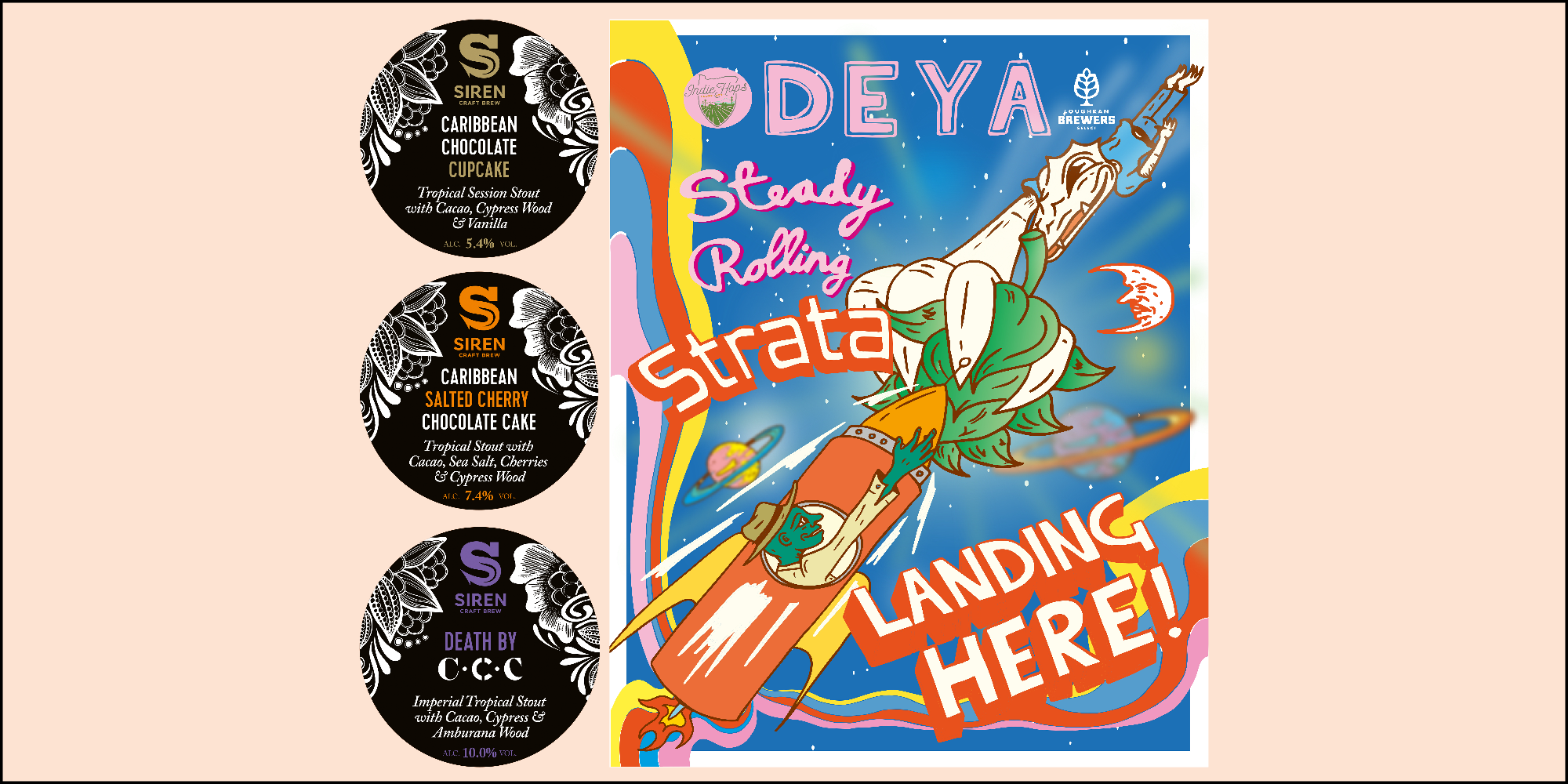 On Friday, 10 November we will be having a double launch event from Siren and DEYA.
From Siren:
In cask. For the first time ever, a Caribbean Chocolate Cupcake! This fun little number takes the ABV down a notch while still aiming to give you the big mouthfeel, indulgent chocolate and rich drinking of the original. In order to achieve this, we've built the recipe from the ground up. An addition of Chocolate Rye in the grist is particularly interesting, which layers in milk chocolate mid-notes in contrast to the more dark chocolate vibe you'd ordinarily expect in these beers. The proportion of roast malts were also lowered to promote the soft chocolate profile. We use Madagascan vanilla to bring in the 'frosting' element on a cupcake, helped along by wafer notes from the Cypress wood. 5.4%
In keykeg. Caribbean Salted Cherry Chocolate Cake! This is a coming together of a Caribbean Chocolate Cake and a Black Forest Gateau. With slightly less cacao than the original, the beer opens up to allow the cherry to come through. We're using a blend of Montmorency, Morello and Balaton cherries which add acidity and tartness along with the delicious compote vibe, with everything then lifted again by Pink Himalayan Sea Salt. 7.4%
In keykeg. Death by Chocolate Cake. What would happen if we took one of the nation's best loved, super-indulgent desserts for inspiration, and applied it to our most indulgent beer? Even more cacao nibs, even more Cypress wood, even more depth. It's doubled down and ramped up to imperial strength. The Amburana is still critical. Its spicy, fragrant spirals impart all kinds of different flavours, not dissimilar to the complexity of tonka beans. It's remarkable how we all seem to pick up something different from them. A small addition of vanilla complements the spiciness perfectly. Based on our experiments from last year, 2023 Death By has a much higher finishing gravity than previous iterations. 10.0
From DEYA: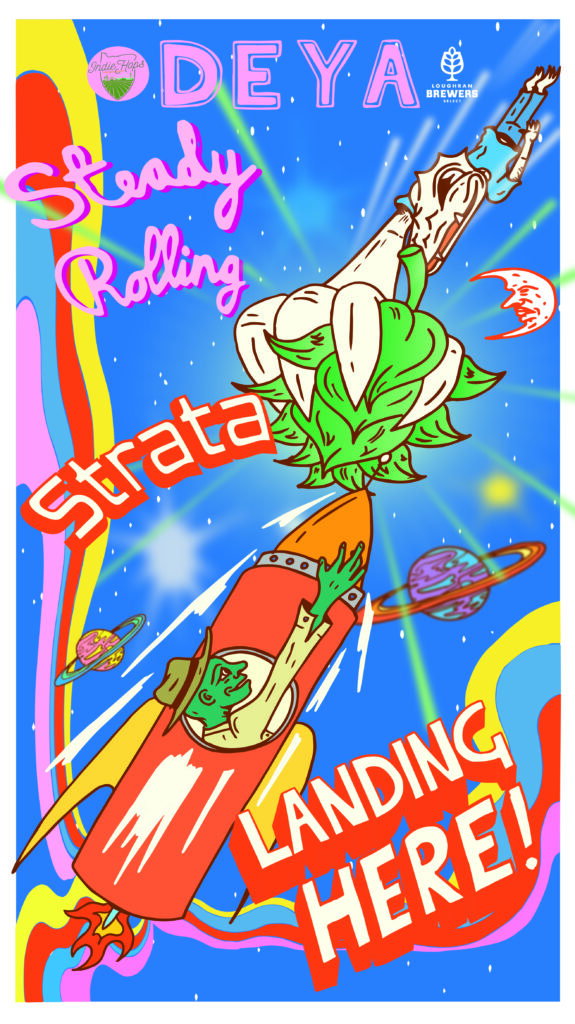 Steady Rolling Strata 2023 launch in keg!