On Thursday, 15 September and Friday, 16 September we have two stout launches!
On the Thursday we will have the national first pour of Starbeer from Beer Ink.
Beer Ink will be here as we pour Starbeer 8.5% Peanut, Caramel and Chocolate Stout IN CASK!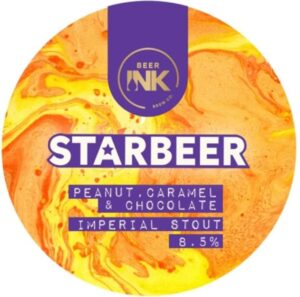 We will also have Pineapple X-Press 4.5% CBD Pineapple Sour and Rospect Your Elders, Elderflower and Rosebud Saison in keg.
On the Friday, 16 September we have the latest Emperor's release as part of a release across a number of top bars launching that day of Turning Point X Emperor's Pulpatine 12% Peach, Plum and Charred Nectarine Beech Smoked Imperial Stout.